TV, Movie, Music Fan Sites Link Page
On this page, you will find links to TV show sites, TV star sites, Movie sites, Movie Star sites, as well as sites dedicated to Singers, Groups, etc. in the music field. If you have a site which falls into one of these categories, or a URL to one, please e-mail me the information. I will check it out before adding to this page. Happy Surfing!
Last Update: Saturday, June 28, 2008 - 5:01 PM
---
TV Sites
Note: TV series that fall into the Science Fiction category are on that page.
Adam West Batman: A site put up by the man himself, who just turned 70 (Sept. 19/98).
Alicia's dedication to M*A*S*H: A fan's site dedicated to the TV show, with links to other M*A*S*H sites, and M*A*S*H chat, etc.
America's Most Wanted: Online Version
Authorized Home on the Net: Official James MacArthur Digital Scrapbook
Batmobile: Devoted to the ORIGINAL Batmobile (not the ones in the recent movies). Everything you always wanted to know about the Batmobiles. YES, there WERE more than one!!
The Bewitched and Elizabeth Montgomery Web Site
Bob Hope - Fact Sheet (E! Online)
=====> Update ====> Bobe Hope - Dead at 100 - In Depth Backgrounder
MORE on Bob Hope ===> CNN Article - Bob Hope: A Million Laughs
====>Bob Hope - The Official Website
Bonanza......The Web Site!: With features like: Picture of the week, Bonanza...the Screen Saver, convention news, Bonanza.....the slide show, the Cartwright Family Album, etc.
Bonanza World: A fan site with a discussion board, fan fiction library, images and more.
CharliesAngels.com - the #1 Fan site for Charlie's Angels Fans!!!!
Chicago's Very Own WGN-TV
Darren McGavin: Devoted to the star of Kolchak: The Night Stalker, among others, and his late wife Kathie Browne
E! Online - Fact Sheet - William Shatner
The 1st Leave It To Beaver WebSite: Tons of stuff about this series which first aired in 1957.
Gerry Anderson's Supercar: You can get a Supercar Flight Sim for Microsoft's Flight Simulator here.
Home Improvement Cyberfans: The Home Improvement International Online Fan Club
The Honeymooners: A site dedicated to the show starring Jackie Gleason and Art Carney
International Happy Days Fan Club
The Lateshow with David Letterman: The official CBS site.
Lucy Links: Links to sites devoted to "I Love Lucy"
The Movie Network: Canada's movie channel(s) on cable and satellite. I wasn't sure if this was a movie or TV link, but it is on TV so I put it in this section.
My Favorite Martian
The Official William Shatner Website
Showcase.ca: SHOWCASE-TV Canada
SPACE: The Imagination Station
Star-tv.com | The Entertainment Information Station
The Three Stooges Collectors Showcase
The Tonight Show with Jay Leno
Warner Bros. Online: Television
The Wildcolt Homepage - Kate Jackson: There is a lot of information and links here about Kate Jackson, including photos from Charlies's Angels and The Rookies. There are, unfortunately, none from Scarecrow And Mrs. King. But there is an episode guide for the show.
William Shatner

---
Movie Sites
Ann-Margret: Home Page: Official Web Site
The Christopher Lloyd Encyclopedia
Christopher Reeve Homepage: An unofficial site.
E! Online - Fact Sheet - Don Knotts
Ellen DeGeneres Homepage
Fred Astaire
Gary Sinise - Actor and Director: A wealth of information about the star of "George Wallace". He also did "Apollo 13" and played Lt. Dan in "Forrest Gump".
Internet Movie Database: A good reference for movie buffs, with bios on stars, and just about all you would want to know about movies.
Jerry Lewis Web Site
The Jimmy Stewart Museum: Homepage
THE KURT RUSSELL PAGE
Leonard Maltin On-Line Interview with George Lucas: Part 2 of 3
Marilyn Monroe.com: The Official Web site of Marilyn Monroe.
MMI Review: Jessica Tandy Tribute
Movie Bloopers Online
MOVIEWEB: Box Office Numbers: Daily, weekly, monthly and yearly box office numbers. See how the top movies are doing at the box office.
The Official Audrey Hepburn Web Site
The Official Roy Rogers - Dale Evans Web Site
Rick Moranis
Roy Rogers: The Last Real American Hero
Screen Actors Guild
Steven Seagal Dedicadum: A Steven Seagal website.
Stuntmen Association of Motion Pictures
Timothy Dalton's Official Home Page
Worldguide Interviews: Alan Arkin Interview


---
Music Sites
Beatles, Beatles, Beatles: Links to Beatles sites -- 151 links on page 1 and 161 links on page 2 ---- so far!
Bing Crosby Internet Museum Home Page
BobDylan.com: The official site
Bob Dylan - lyrics: Note: This is an ftp site, with files of some of his lyrics for downloading.
CMTCANADA.COM: Country Music Television
Country Joe McDonald: Formerly of Country Joe & the Fish
Country Music Association
Cyndi Lauper - Page After Page
Denim and Leather: The Home of 80's Heavy Metal & Hard Rock
"Diana Ross" Home Page
Elvis Presley's Graceland
Fan Asylum: The Worldwide Fan Club Service
Fine Young Cannibals / the Raw and the Unrevealed: A fan site
George Harrison: Albums, Songs and Lyrics
Glen Campbell's Goodtime site.
The Immortal Bing Crosby
Irving Berlin: A biography of the songwriter, who lived to the ripe old age of 101!
Joe Cocker - The Official Website
Kenny G
The Kinks Web Site: A page devoted to the group.
kissthisguy.com - The Archive of Misheard Lyrics: The name of this site comes from the old Jimi Hendrix song "Purple Haze", in which he sings "excuse me while I kiss the sky", but a lot of people heard "excuse me while I kiss this guy"!
Motown Historical Museum Detroit
Nat "King" Cole: A fan site.
The Official Sheena Easton Web Site
The Online Shania Group - (shania.org): a grouping of several official Shania Twain sites
PAUL McCARTNEY.COM
The Penguin: A Home Page Dedicated to Fleetwood Mac
Peter, Paul & Mary
Quincy Jones Profile
Reba McEntire
The Rock and Roll Hall of Fame and Museum
Roy Orbison Entry Page
Secret Agent Man - Johnny Rivers
The Shania Twain Supersite: A favourite of mine. This lady hails from Timmins, Ontario, Canada.
The Sinatra Family Website: Run by Frank Sinatra's children.
John Denver - John Denver.net

---
Miscellaneous Entertainment Industry Links
E! Online (Entertainment Online): Like a web equivalent of "Entertainment Tonight". Another service of CNET
NameThatMovie: If you are a movie buff, then test your knowledge of movies from just a couple of years ago to some from the 60s or earlier. Not just a website, but also a newsletter with the plots from 2 movies twice a week. Try to guess the movie, and, if you get it right, have your points added to the Hall of Fame. Some of the movies are easy to guess, but some are less known and really test your mettle.

---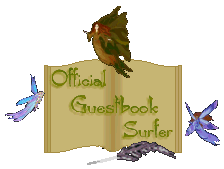 ---

victort21@gmail.com
Return to Victor's LinkWorld