Welcome To My Rail Links Page
MADE IN CANADA
Since 1998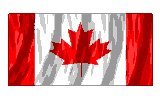 ---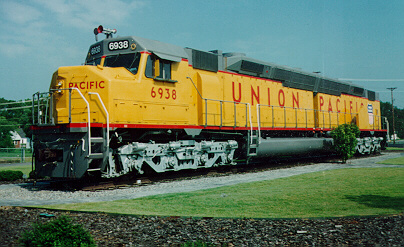 My name is Victor Tinmouth, and I have been interested in trains (both models and the real ones) for as long as I can remember. I have gone through 1 N-scale and 2 HO-scale layouts, as well as an O27 guage Marx train set when I was a kid. I was once a member of the Canadian Railway Historical Association, which runs the Canadian Railway Museum in St. Constant, Quebec (near Montreal). Presently I live in a mobile home, and don't have room for a layout. So I do some virtual railroading with "Trainz Simulator 2012", which is as realistic as you can get and not be operating the real thing. (I will add a few images from TS12 soon). I do get to see the real ones very often, though, as I live near a town that grew up around the Canadian National Railway lines, and still has a very active rail classification yard.
On this site I would like to have as many links as I can to railways, model railroading sites, and model railway layouts as possible. If anyone out there has some other links to good sites or other ideas for this page, please e-mail me. Anyone with rail-related sites they wish me to link to, please send me the URL, and I will check it out before adding it to this page. Also, if you find a dead link or one whose URL has changed, please let me know so that I can make the changes. I have included only one image for faster loading. There are other images on my Rail Photos Page.

Last Update:Saturiday, October 11, 2014 - 11:25 AM
---
Free Web Site Counter
---
---
---
Prototype Links

BNSF: The Burlington Northern Santa Fe Railroad
CN - Canadian National Railway Company
Cyberspace World Railroad Home Page
EUROSPOOR: A Dutch language site, but with some nice pics.
Existing Railroad Stations in NYS: Focusing on stations in New York state.
Florida Rails: Passenger Trains to the Palms
French Railway (SNCF): The French national railway.
The Frisco High Line
Grand Canyon Railway
Great Northern Railway Page
KETTLE VALLEY STEAM RAILWAY: An operating steam railway in British Columbia, Canada
The Official Site of The B&O Railroad Museum
Railfan.net Usenet ABPR Rail Pictures Archive: Rail Photos from alt.binaries.pictures.rail, going back as far as March 1998. There is about 20Mb daily download limit.
Railroad Museum of New England - Naugatuck RR
Scenic Railroad Tours on the Hobo and Winnipesaukee Scenic Railroads
TRAINS Magazine
Trains of the South
Union Pacific Railroad Homepage
VIA Rail Canada: Canada's main passenger service (formed by merging CN and CP passenger service)
Welsh Railways

---
Hey! I won an award!
Sign My Guestbook


View My Guestbook

---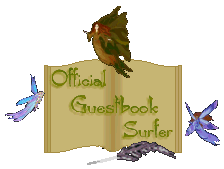 ---
E-Mail me!

---