Computer, Internet Resource and HTML Links Page
---
On this page you will find links to computer-related sites (including games, graphics, programming, tips & tricks, how-to articles, etc.), internet resources, HTML information and tutorials, as well as other sites with information/tutorials/resources for website building/maintenance.
Last Update: Friday, September 19, 2014 - 1:05 PM
---
Games
GameSpot: Video games reviews and news"
Gamesville - Free Games Online
Miniclip.com - Download Games: Download free Flash games to play offline. When I was last on this site there were way over 100 games, as well as some funny political cartoon/animation and political games (with Bush, Kerry, etc.). My favourite, and one of the most elaborate games, with fantastic moving backgrounds and scenery and great gameplay is called Platypus. I am sure there is something for everyone here, and a lot of them are full screen or very close to it. You will even find old classics like Missile Command, Pac-Man and the like.

---
GIFs, etc. for Websites
Neon City - Free Neon Signs: Thousands of flashing neon signs for use on web sites.
WEBSPICE.COM - Online web graphics, clipart, photos, images, buttons, icons and animated GIF files.

---
Graphics, etc.
Clipart: A good source for clipart.
CoolText.com - Where YOU Make The Image!!: "Cooltext.com is an online graphics generator for web pages and anywhere else you might need an impressive logo without a lot of work. We provide real-time generation of graphics customized exactly the way you want them. Simply choose what kind of image you would like to create. Then fill out a form and you'll have your own image created on the fly."
Free Animated Banners and Flash Animation - Animation Online
Photodex -- Graphics Software & Free Graphics Tutorial:They have an excellent picture viewer and processor called CompuPic.
CastleBeary Graphics and Games

---
HTML and Web-Building Information and Tutorials
ColorMaker: A tool for finding the right colours for your site.
HTML Goodies: Tutorials on just about everything to do with HTML and website building, from the basics to the advanced stuff.
W3Schools Online Web Tutorials: Free tutorials on all aspects of web building.
WebDeveloper.com Home Page: Resources and information for web page building and maintenance.

---
Internet Resources
Ask.com: Do a search or ask a question in plain English.
checkdomain.com - Domains by Country: An alphabetical listing of all the domains for countries. If you ever wondered what country that 2-letter combination in a URL, email address, etc. stood for, this is the place to find out.
Glossary of Internet Terms
Netiquette Home Page - A Service of Albion.com
NetLingo: The Internet Dictionary: Find out what all those acronyms and strange phrases mean in plain language.
W3C - The World Wide Web Consortium
Webopedia: Online Dictionary for Computer and Internet Terms


---
Miscellaneous
Computing.Net: In their own words "the industry's first technical support site. This site is devoted to centralizing technical support for all operating systems and all computer types in one location, making it very easy to get technical support."
Tom's Hardware Guide: Articles and reviews about computer hardware.

---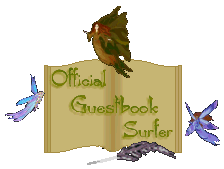 ---

victort21@gmail.com
Return to Victor's LinkWorld