Star Wars, Star Trek and Other Science Fiction
Last Update: Monday, January 16, 2011 1:06 PM

Star Wars Links
JediNet - For The Fans By The Fans: A Star Wars site.
Official Star Wars Web Site: THE Official Lucasfilms site!!
Star Wars: Episode 1: The official site, with special, storyline, cast, and lots of background and behind the scenes information. Even though the movie has been out for quite a while, there is still a lot to see on this part of the site.

Star Wars Actors and Characters (Fan and Info sites)
Harrison Ford
The Many Faces of Harrison Ford
Mark Hamill
The Official Mark Hamill Home Page

Star Trek Links
Ex Astris Scientia - Bernd Schneider's Star Trek Site
SEV TREK: Star Trek humor, free cartoons, competitions, jokes, etc.
Star Trek Nexus: ultimate guide to all things Star Trek on the Net
GORKON'S WEB PAGE


Other Science Fiction Links
Jeff Russell's STARSHIP DIMENSIONS: A site where you can get a comparison of the relative sizes of space ships from your favourite sci-fi shows.
Sliders: The Dimension of Continuity: "Picking up where the writers left off."
The TREMORS 2: Aftershocks Official Fan Page: For fans of TREMORS and TREMORS 2. Try the trivia quiz, and see if you know as much as you think you do about the movie. There are also wallpaper images ready for downloading. With a more recent section about TREMORS 3.

"V"
The "V" Fan Fiction Page
The Visitors - The Original V and Visitors Web Site: A site devoted to the miniseries and the episodes of "V". Includes a section identifying some of the locations used in the films/series.
V, The Final Battle - Hackers of the World Unite: Another "V" site.
Ilana's "V" Celebrity Site: A "V" site with a lot of content, much of which I haven't had time to check out.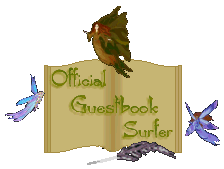 victort21@gmail.com
Return to Victor's LinkWorld